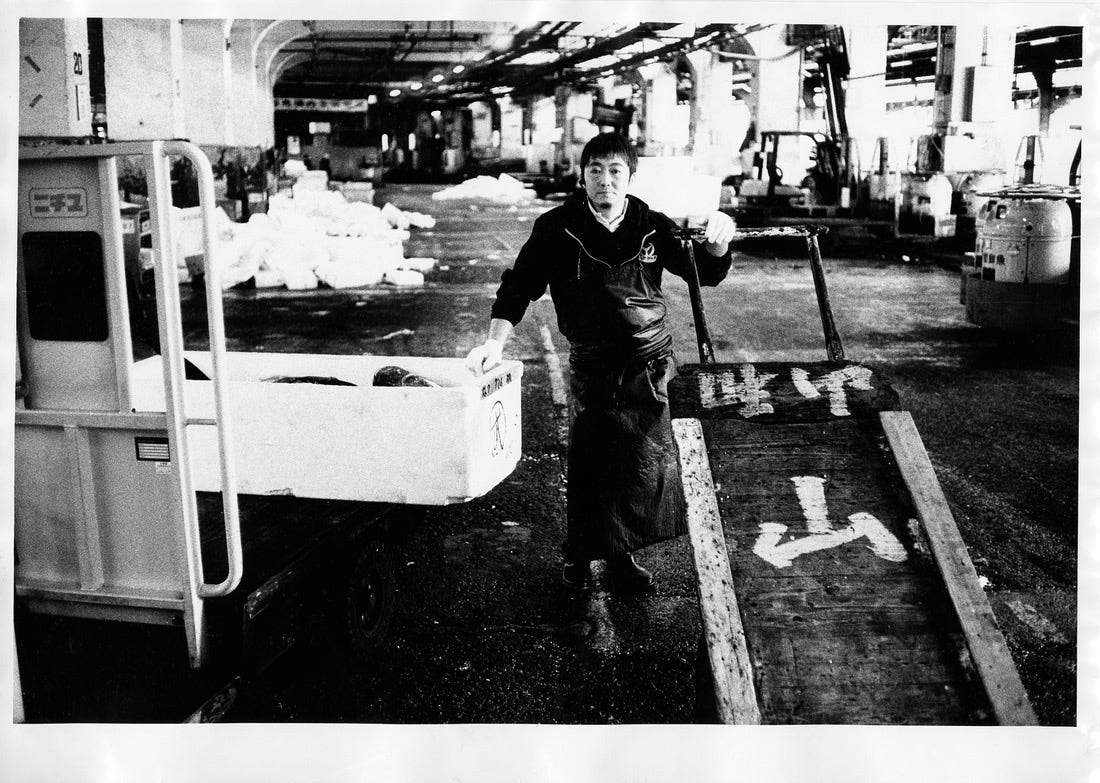 Portrait of a fish seller. Old Tsukiji market before moving to a new place.
Yesterday I watched with pleasure the movie "Razor's Edge" with Bill Murray. Want to stop on the half of the film, because I need to go to work early, but watched to the end. Wonderful movie, calm and philosophical. Without stereotypical moves and happy end. Like such films. One of Bill's protagonist's occupations was selling fish at the local market.

Despite the fact that we have very different fates with main character, I found myself in the position of making money "in a coil mine" for my big long term trip.

While I was in Japan in March I was thinking about the situation of COVID-19, what I want to do, about a job, family etc... I really want to start a new life then, but can't do the final move in a reason of response for other peoples around me. May be I'm not so egoistical person or may be this was not the right time for it.