Takoyaki is a one of the best known Japanese fast food you can eat on the street or in the bars. Most often I took as a souvenirs from Japan an unmbrella in transparent color or sweets but this time I bought a special Takoyaki machine.
This machine have a nonstick grill surface with heater inside and it works from electricity. Simple. My goal was also simple - get the spirit of Japanese bar in to the Russian bar. Usually we drinks beer there, eat bread croutons with different tastes or chinese seafood snacks which are not so tasty I must say. The second most popular Russian's bar dish is Arabian Shaurma but on Caucasian manner (cheaper, with more vegetable and with chicken meat). How takoyaki can looks or taste nobody even know. So, after short conversation between me and the manager of the local bar we decide to make a takoyaki party.
It was not the best day for the party. We had a lot of problems at work, many barriers to starting your own business, hot weather and as a result depressed mood. But after the first portion of self made takoyaki and the third glass of beer, all these problems began to recede. Each of us was made his own takoyaki and at some point I felt the same atmosphere as in Japanese bar. The heat in the street also resembled Asia. There are was so much takoyaki out there that we began to treat other visitors of the bar. Many reacted at first with skepticism, but in the end no one was indifferent. Sharing some meal with strangers is one of the most enjoyable feelings available for little money.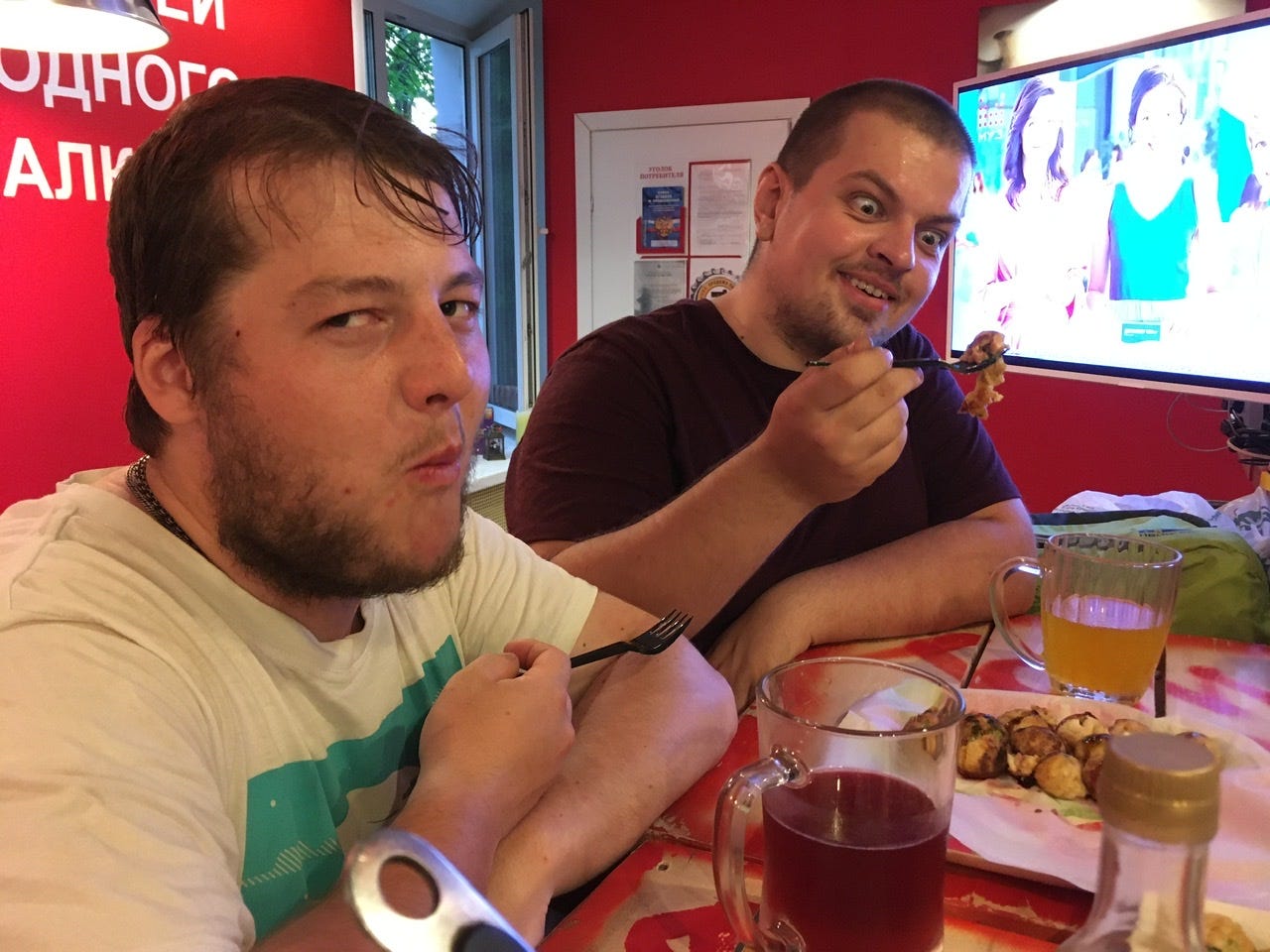 Despite the fact that everyone was in a depressed mood for some time, we forgot about the problems and just enjoyed life. It was a very fun party.